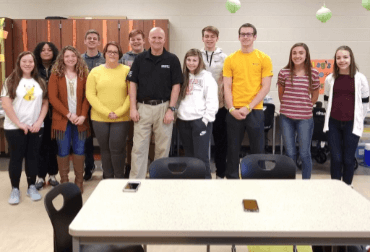 Engaging presentations for teens 6th through 12th grade.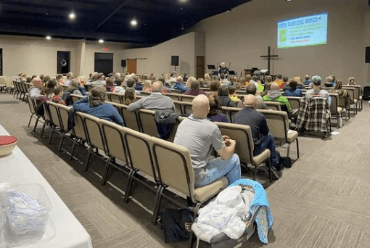 Relevant presentations for parents and trusted adults.
SCOTT WAS NOTHING LESS THAN INFORMATIVE, ENGAGING AND AMAZING.
Understanding and Empathetic
Captain Frank spoke candidly to our students and parents. He was informative, kind, tough, understanding, empathetic, and blunt all at the same time. He sparked conversations at home and at school that have changed our students. I HIGHLY recommend Capain Frank to come speak at your school!
Jen Arbogast - Hopewell-Loudon Schools
Superhero!
It was an amazing seminar! My husband and I are pretty tech savvy but I still learned a lot! There was things I didn't know and after listening about everything you talked about I feel like my eyes are more open. I feel like this seminar should be mandatory for all parents and kids. It was such an amazing,very well given and extremely Informative seminar. I appreciate and thank you for all that you do. A true superhero.
T Keaton - Parent
STRONGLY Recommend
Our school brought Captain Frank in to speak to our students and parents during separate sessions. Given today's use of technology and social media by our kids, I STRONGLY recommend attending his parent presentation. He is incredibly impactful, has a wealth of experience, and provides insightful information that we can all use in our daily lives with our kids. Trust me, this is not a presentation you want to miss!
April Evearitt McNamara - Counselor Washington Local Schools
Engaging and Amazing!
Scott was nothing less than informative, engaging and amazing.
I was able to be part of the parent presentation in the evening. Did not realize it was two hours and when Scott said that I inwardly cringed. But then he shared his story, and I could not look away. Parts of his presentation were like a bad accident, you want to look away but can't. Then you want to know the ending. Although his truths scared me, he provided information, techniques and tools that helped parents realize that they can talk with their kids about making good digital decisions.
Scott does not speak to just schools; he can come into your workplace and share his experience and techniques with your teams. We need to work together, as a village, to teach kids how to be smart on the web. DEP is current, relevant, inspiring and engaging and worth two hours to keep our kids safe for a lifetime.
Kate LeFevre - Review on LinkedIn
Every parent….
Every parent of any age child needs to attend this presentation. Scott says the hard things that we as parents need to hear in order to be better at parenting when it comes to technology. He gives it to you straight from his own experiences and of those he's known over the years. It is evident that he is passionate about the well-being of children and families. If you are handing your child a device, you need educate yourself on it. His presentation is a great fist step. His information is current and relevant to today's time.
Kristy Yes - Parent
Expected a lecture…..
I'm afraid our students expected a lecture on internet safety, however Scott's approach engaged kids. After the presentation, a parent with two children shared that they "learned more than they thought they might… and they were both surprised at how 'unsafe' they may be." This would be equally true for Scott's presentation to parents and guardians. While there was a lot of information, he provided ways we can effectively work with our kids to empower them in their digital lives.
Jay Clark - Superintendent
BRING THE DEP TO YOUR SCHOOL, CHURCH OR CONFERENCE!