PRESENTATIONS TO EMPOWER TEENS AND EDUCATE PARENTS. INVEST YOUR TIME. INSPIRE OTHERS. IMPACT YOUR FUTURE.
Thank you so much for your support of the Digital Empowerment Project™! I am so proud of the parents and educators that I have the opportunity to impact. If you recently attended a Digital Empowerment for Parents or Educators event and would like access to the Parent Notes, please complete this online request form.
Please consider taking a few minutes to complete the ATTENDEE SURVEY!
JOIN PARENT UNIVERSITY AT SMART SOCIAL!
The DIGITAL EMPOWERMENT PROJECT™ is super excited to partner with nationally recognized digital safety speaker Josh Ochs. Josh does amazing work and is passionate about helping our youth stay safe online and encouraging them to, BE LIGHT, BRIGHT & POLITE!
Josh hosts THE SMART SOCIAL MEMBERSHIP COMMUNITY which is an information packed video, blog and podcast community for both parents, educators and students. His information is timely and up-to-date. If you join the SMART SOCIAL COMMUNITY you will receive additional benefits including access to digital copies of several books that Josh has authored.
SMARTSOCIAL is a valuable resource for any parent, student or educator. I strongly encourage you to consider becoming a member of the SMART SOCIAL COMMUNITY!
Josh provides amazing blog content, audio podcasts and video tutorial every week. An all-access pass to the SMART SOCIAL COMMUNITY is only $99 per year.
INVEST IN SMART SOCIAL TO INSPIRE YOUR TEEN TO IMPACT THEIR FUTURE!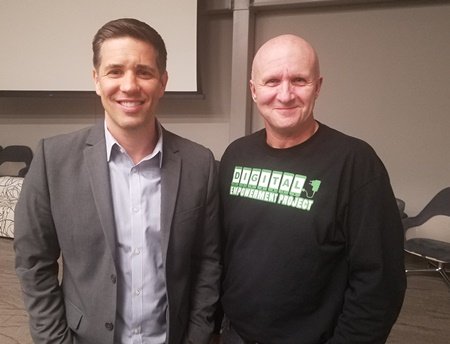 Digital Empowerment Project™ © 2019
Oak Harbor, Ohio